THE ECOMWOLF UNIVERSITY
DECEMBER-JANUARY PHASE
(EVERY 2 MONTHS THE MENTORSHIP PROGRAM IS GETTING UPGRADED WITH NEW RESOURCES, THUS THE REASON WE HAVE DIFFERENT PHASES. ON EVERY PHASE WE ADD 1 NEW RESOURCE
)
CHANGING THE ONLINE BUSINESS INDUSTRY
Less than 1% of people will ever know this priceless information.
This program is built for anyone looking to cut the learning curve & reach massive success in his online business through the various models of MMO (Making money online) presented here.
Mainly shopify dropshipping, social media marketing and building a successful agency as a consultant and an online marketer.
Theme page marketing and branding will also be a very big part of this program.
How this program works:
The past 3 years I've worked with hundreds of people and with some I've made the mistake of teaching them shopify dropshipping, even though it's a very good business model, not everyone is cut for it as weird as that sounds!
What I've decided to do in this program is analyze your individual situation and build a business plan for you, based on your goals, budget and based on what you like to do as well as on what you've already worked on thus far!
We will be going over all these business models but we will mainly focus on what you chose or what you specifically qualify for!
The way this mentorship is designed, is to enable you to actually get results first and then invest into the business, after joining you won't have to pay a penny for the actual business (apart from the domain) 
If you really want to scale your business and lifestyle, making an investment in the right products is a priority.
WHAT YOU GET WITH THIS SPECIAL DEAL:
OUR MENTORSHIP PROGRAM....
Private Facebook Group Access

 

(Networking & Exclusivity)
Private Telegram Access w/ Direct Messaging and Engagement Groups
Telegram Announcement Group where tips, tricks and updates will be posted.
Telegram Group Chat w/ Other Mentee Prodigies, our designing team and other successful entrepreneurs

 

(Priceless Networking Opportunity)
Custom Content created for your brand
Access to monthly winning products, descriptions, ad creatives, and interests for your facebook ad targeting.
The IG Mastery Course (March)
Facebook ADS Blueprint Course
The Wolf's Discipline Course (June)
1 on 1 Access To 4 Mentors
A custom Built BRANDED SHOPIFY WEBSITE

T

HE

ECOMWOLF GOLD COURSE (A podcast/Course exclusive to the students, where we analyse different topics and give you our winning strategies)
Weekly Mentorship Calls
Over 100+ Hrs Of 1 on 1 Mentorship
The Close Friends List (Exclusive Instagram Stories just for the students that will be added to our Instagram close friends List)

FREE TRAFFIC INNER CIRCLE

(a sign up service with a live chat group where we will be teaching you the most advanced free traffic strategies and take a percentage of the profits (no extra cost on your part) )
Stripe Registration step by step process (If you are from a non supported stripe country or if you have been banned, you will learn how to fully use stripe and it's benefits)
Introduction to other Business Models such as SMMA and Service Providing.
Exclusive bonuses that will be revealed afterwards....ONLY FOR THE ACTION TAKERS
THE Q4 FACEBOOK ADS GUIDE
(MENTORSHIP IS GETTING UPDATED EVERY 2 MONTHS)
Dropshipping Mastery
Branding Mastery
Facebook Ads Mastery
Email Marketing Mastery
Copywriting Mastery
Instagram Influencers Research Mastery
Website Creation, Step by Step Guidance
Free Traffic Mastery
Habit building
Fixing procrastination
Personal development
Success skills
Personal branding
Negotiating
Creating business plan
Social media marketing for your personal brand
How to gain social proof and dominance
Introduction to various business models by the Wolf
Communication skills
Sales and persuasion
NETWORKING opportunities
Marketing & Psychology
(Products/content resources are given upon request)
YOUR MAIN INSTUCTOR:
As Featured on BuzzFeed, Thrive, Medium, Disrupt & Future Sharks
The way this program is set up, is designed to help you become the best version of yourself step-by-step in the necessary order to grow at maximum speed and potential.
With the Mentorship training, you should expect to develop your mindset!
With the help of the Wolf you will learn everything you need to succeed in the online business world!
You will master 5 very high income skills:
Facebook ads, Influencer marketing, Branding (the most important), copywriting and Social Media Marketing!
DO NOT MISS THIS OPPORTUNITY!
---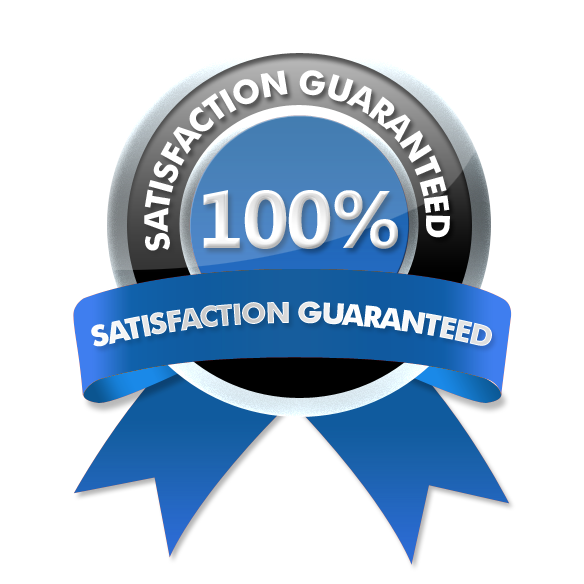 The ECOMWOLF  TEAM strongly believes that the Mentorship Program will change your life, business, relationships, and success in a positive way - just like it has countless other people around the world taught by us - that we are willing to give you a 100% MONEY BACK guarantee (READ FAQ SECTION)
Just email us & we will give you every penny back.
But let me say one thing, I guarantee you that the Mentorship program will take your success and quality of life to a level it has never been before.
I guarantee you that it will open up new doors of opportunities and help you reach goals you never thought attainable and two to three times faster than normal.
I guarantee you that this program will be full of things that you have never heard of before.
We have multiple different strategies so everyone can use their own based on preferance.
This allows us to teach and relate to many different types of students.
On top of that, We also give you the opportunity to do a half payment, join the 1 on 1 mentorship normally (without getting all of the resources), and then 
STRICTLY within 4 weeks (30 days)
of BEING INSIDE the mentorship program,
you can pay the other half
depending on the package you've selected, and lastly you will receive the second invoice 25 days after you join us.
(the coaching calls are recorded for safety purposes)
A FEW MENTORSHIP TESTIMONIALS
You can find all these testimonials and people + 10x more on our accounts on IG @ecomwolf_ @ecompredator
You can also find over 300 testimonials on the @ecomwolfmentoring - @ecomwolf pages on Instagram!
Generated over 1M $+ in student results over the past 8-10 months! 
Like said, this is a fraction of the testimonials and results we've delivered...
Through our agency we've created and scaled dozens of theme pages aka BIG Instagram pages and have changed the lives of dozens of people.
After you apply, you can get to see more results and and in depth presentation of our branded pages, stores and exactly what we offer!
You get to speak with students BEFORE YOU EVEN JOIN, and you'll see for yourself that everything presented here is actually delivered!
NOONE CAN DO THAT IN THE INDUSTRY!
---

Frequently Asked Questions:
WILL THIS EVER BE TAKEN DOWN? 
Look, I know most people won't read down this far, maybe 1/100, the ones that do really don't even need to read this because they are already ready to join, but, we will still inform you on the policy of this relationship. If accepted into the Mentorship program, it will last until you don't need us, meaning that right now, you will need us a lot but after a couple of months you will know exactly what you have to do and you will just need a few calls or even just chat support. This is also why we have ALL THESE RESOURCES that will enable you do do dozens of things. The way this program is set up, is designed to help you become the BEST version of yourself step-by-step in the necessary order to grow at maximum speed and potential. With the Mentorship training, you should expect to develop your mindset into a 1-percenter mindset. With the help of ECOMWOLF, we believe this is exactly what this will be able to do for you, you will learn everything related to Social Media Marketing and Ecommerce. Take action now & we will see you in the inside.
WHEN DOES THE MENTORSHIP START AND FINISH?
If your REFUNDABLE holding deposit gets approved, your mentorship will start whenever you choose and it will NEVER ACTUALLY END, just the frequency of the calls will drop since you'll be getting more and more advanced as you work with us. Some students have been working with us for the past 2 years, and it always depends on how much help you really need!
HOW LONG DO I HAVE ACCESS TO YOU?
How does lifetime access sound? After enrolling, you have unlimited access to ask anything for as long and whenever you want.
WHAT IF I AM UNHAPPY WITH THE MENTORSHIP?
If you get ACCEPTED, the program is fully backed and if you see no results and don't see success, we will BAN you for being LAZY, THERE WILL BE NO refund cause there is a HUGE time investment on our part. If you do not want to continue, and you have not been banned & refunded, but would like to quit & get a refund BEFORE WE EVEN BEGIN THE CALLS, we will be happy to refund your approved request. 

Just message support.

 
If you have received any of the flagship resources such as ecomwolf gold, wolf's Discipline or the 10 live chat groups we cannot refund you due to the limitation of the students we accept and from the fact that the bonus content is downloadable and we cannot prove that you haven't saved it or watched it, the free traffic strategies can also be stolen from our groups.
(Message one of the coaches for further details)